My Blog
Posts for: January, 2018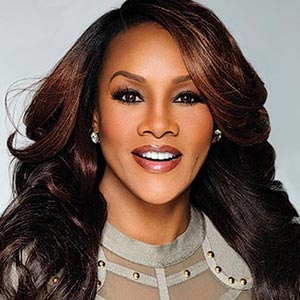 What's an actor's most important feature? According to Vivica A. Fox, whose most recent big-screen role was in Independence Day: Resurgence, it's what you see right up front.
"On screen, your smile and your eyes are the most inviting things that bring the audience in" she said. "Especially if you play the hot chick."
But like lots of people, Vivica reached a point where she felt her smile needed a little help in order to look its best. That's when she turned to a popular cosmetic dental treatment.
"I got veneers years ago," Ms. Fox told Dear Doctor magazine in a recent interview, "just because I had some gapping that probably only I noticed."
What exactly are dental veneers? Essentially, they are thin shells of lustrous porcelain that are permanently attached to the front surfaces of the teeth. Tough, lifelike and stain-resistant, they can cover up a number of defects in your smile — including stains, chips, cracks, and even minor spacing irregularities like the ones Vivica had.
Veneers have become the treatment of choice for Hollywood celebs — and lots of regular folks too — for many reasons. Unlike some treatments that can take many months, it takes just a few appointments to have veneers placed on your teeth. Because they are custom made just for you, they allow you to decide how bright you want your smile to be: anywhere from a natural pearly hue to a brilliant "Hollywood white." Best of all, they are easy to maintain, and can last for many years with only routine care.
To place traditional veneers, it's necessary to prepare the tooth by removing a small amount (a millimeter or two) of its enamel surface. This keeps it from feeling too big — but it also means the treatment can't be reversed, so once you get veneers, you'll always have them. In certain situations, "no-prep" or minimal-prep veneers, which require little or no removal of tooth enamel, may be an option for some people.
Veneers aren't the only way to create a better smile: Teeth whitening, crowns or orthodontic work may also be an alternative. But for many, veneers are the preferred option. What does Vivica think of hers?
"I love my veneers!" she declared, noting that they have held up well for over a decade.
For more information about veneers, please contact us or schedule an appointment for a consultation.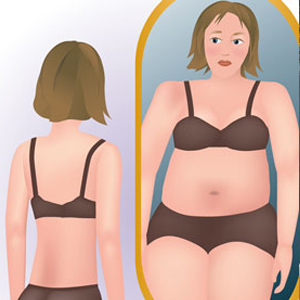 The mouth isn't an island unto itself — problems there may be indicative of deeper physical or emotional issues. Â The condition of a family member's teeth and gums, for example, could be signs of bulimia, an eating disorder.
Characterized by food binging and purging through self-induced vomiting, bulimia can also have a severe effect on the teeth. Regular inducement of vomiting introduces stomach acid into the mouth that can attack and soften the mineral content of tooth enamel. As a result, 90% of bulimics develop enamel erosion.
The erosion pattern often differs from that produced by other high acid causes like the over-consumption of sodas. Because the tongue instinctively covers the back of the bottom teeth during vomiting, they're often shielded from much of the acid wash. Bulimics are much more apt to exhibit heavier erosion on the upper front teeth, particularly on the tongue side and biting edges.
Bulimia and similar disorders produce other signs as well, like soft tissue ulceration or swollen salivary glands that exhibit puffiness of the face. The roof of the mouth, throat and back of the tongue may appear roughened from the use of fingers or objects to induce gagging.
Unlike sufferers of anorexia nervosa who tend to be negligent about their hygiene (which itself increases their risk of dental disease), bulimics have a heightened sensitivity to their appearance. This concern may prompt them to aggressively brush right after purging, which can cause more of the softened enamel to be removed.
Treating the dental consequences of bulimia requires a two-pronged approach. In the short term, we want to lessen the impact of stomach acid by discouraging the person from brushing immediately after purging — better to rinse with water and a little baking soda to buffer the acid and wait about an hour before brushing. We may also suggest a sodium fluoride mouth rinse to help strengthen and re-mineralize the enamel.
In the long-term, though, the disorder itself must be addressed through professional help. One good source is the National Eating Disorders website (nationaleatingdisorders.org). Besides information, the association also provides a toll-free helpline for referrals to professionals.
As with any eating disorder, bulimia can be trying for patients and their families. Addressing the issue gently but forthrightly will begin their journey toward the renewal of health, including their teeth and gums.
If you would like more information on the effect of eating disorders on dental health, please contact us or schedule an appointment for a consultation. You can also learn more about this topic by reading the Dear Doctor magazine article "Bulimia, Anorexia & Oral Health."